Chiaus Awarded Annual Popularity Baby Diapers in China
Jan. 15, 2017
Hits:5096
Parenting Network Annual Awards ceremony ended in Shanghai on January 6, 2017.
Chiaus diapers series - " Platinum Soft Gold Cotton Baby Diaper" awarded the "Annual popular baby diaper" with thousands of mothers good word. Moreover, Chiaus diaper also listed in the book of [Orange Buying List- Smart Mothers Consuming Guide 2nd] produced by Parenting Website.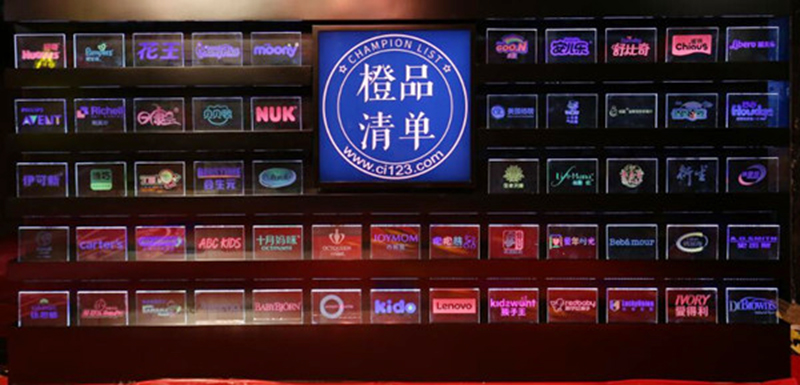 It is reported that Reputation Orange List by Parenting Network is the first annual maternal product selection activity which adhere to the principle of "no e-commerce, no water army, no intervention, real users, real reputation" in maternal industry. The selection result is 100% recommended and selected by real mothers. This time Chiaus diaper awarded the annual popular diaper, which reflect the love of Chiaus products by majority of mothers, Chiaus is a good brand which worthy recommendation.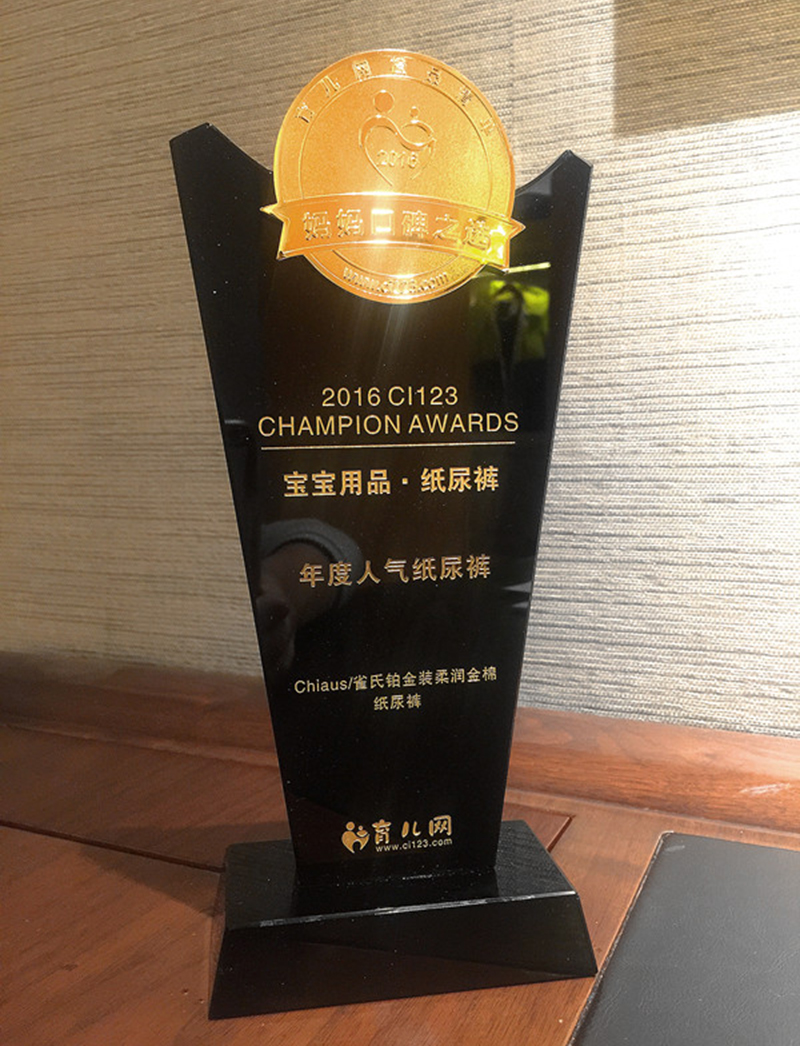 The "Platinum Soft Gold Cotton Baby Diaper" is the star product of Chiaus brand diaper. On the design of details, the baby diaper adopt U shape, elastic waist band and wetness indicator, which lead to full care for the baby. On the design of craft, the baby diaper adopt thin and soft craft, effectively improve the defect of "clot, break of absorbent core, hard, thick and heavy". Meanwhile, the baby diaper adopt the new dumbbell shaped absorbent core and imported strong absorption polymer, which is more suitable for night usage, and keep long time dry care for baby's bum.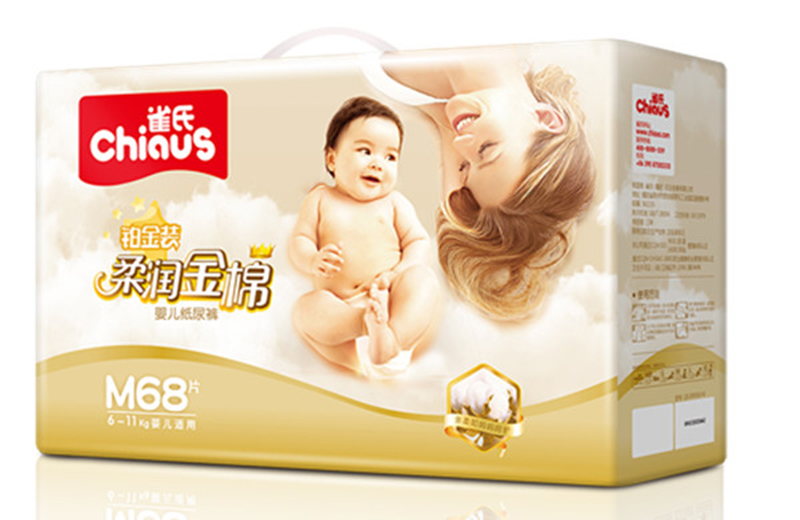 2016 year is the tenth years that Chiaus founded. Since its inception, Chiaus always uphold the glorious mission to protect the baby healthy growth, keep seeking for new breakthrough under all kinds of pressure and frustration. In the ten years, the industrial structure of Chiaus complete from the layout of single brand to multi brand. And become the top selling brand of baby diaper on Tmall with strong market reputation. With the rapid development of the brand, Chiaus, at the same time, strictly control every aspect of production of products, continue to put into scientific and technological strength vigorously, and bring in advanced production equipment, pursing excellence for the products.

Moms can be relieved only when baby feel comfortable. Only safety and qualified brand of baby diaper, is real needed by the baby. Hereby, Chiaus thank thousands of mother's reorganization, and promised to put the baby's feeling in the first place, always uphold the principle of "care for the healthy growth of babies, vowed to build a better life" brand mission, to provide more quality products for the babies all over the world.