Chiaus Got the "Oscar" Just Because Of It!
Feb. 21, 2017
Hits:5202
Filmmakers usually regard getting Oscar awards as the greatest honor and the highest praise, however for e-businessmen, the Golden Wheat Awards are their "Oscar" in e-commerce academy.
Golden Wheat Awards are the most influential and authoritative e-commerce marketing awards in China, set up in 2013, aimed at evaluating the e-commerce enterprises by pragmatic marketing cases. In 2015, the Golden Wheat Awards have visited 15 cities across the country and held 15 big BBS, promoted related activities in South Korea and Taiwan, gradually expanded its influence to the Asia-pacific region. Since setting up, it has affected millions of e-commerce groups, and has been the "Oscar" in this industry.
On December 14th, the 2016 Golden Wheat Awards Ceremony and China (Hangzhou-Yuhang) International E-commerce Marketing Summit were held in Hangzhou by Hangzhou People's Government, Zhejiang Department of Commerce, Zhejiang Daily Newspaper Group.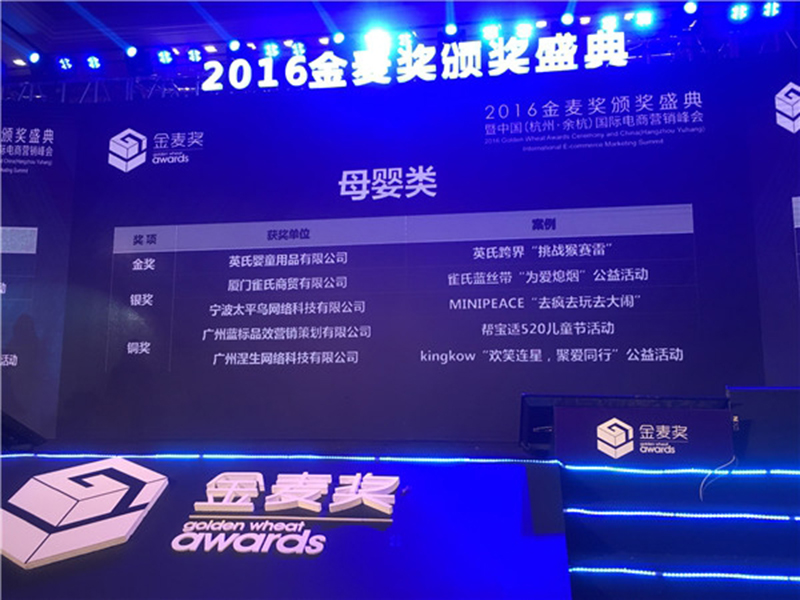 The theme of this summit is "The Future, Electrify You", unscramble the strategy of "Internet +" era from e-commerce marketing, brand, data, cross-border innovation and so on, presented a PK between e-commerce leaders. Chiaus gained "2016 Gold Wheat Maternal and Child Products Silver Award " in this peak feast.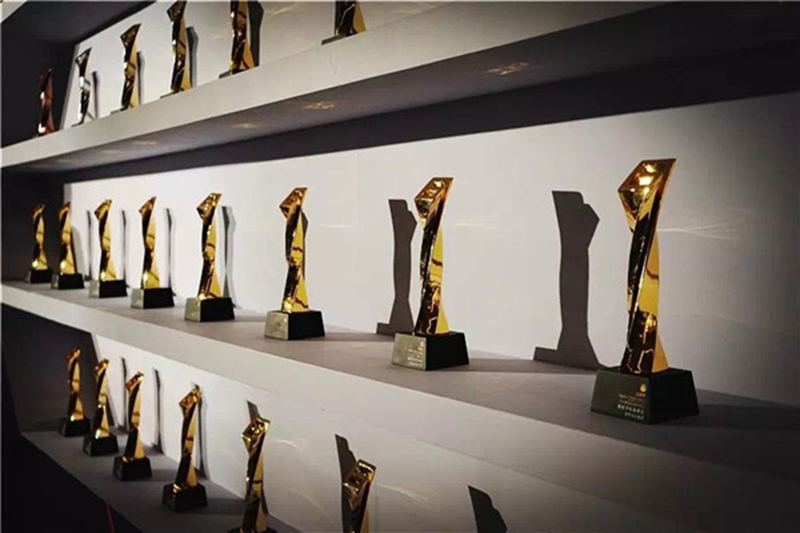 In the last year " Chiaus Blue Ribbon 1.0: Millions of traveling Public Welfare Plan" brought more flavor to marketing, came online less than 10 days, the total exposure of this activity was more than 300 million! And it won the 2015 Golden Wheat Product Class Bronze Award!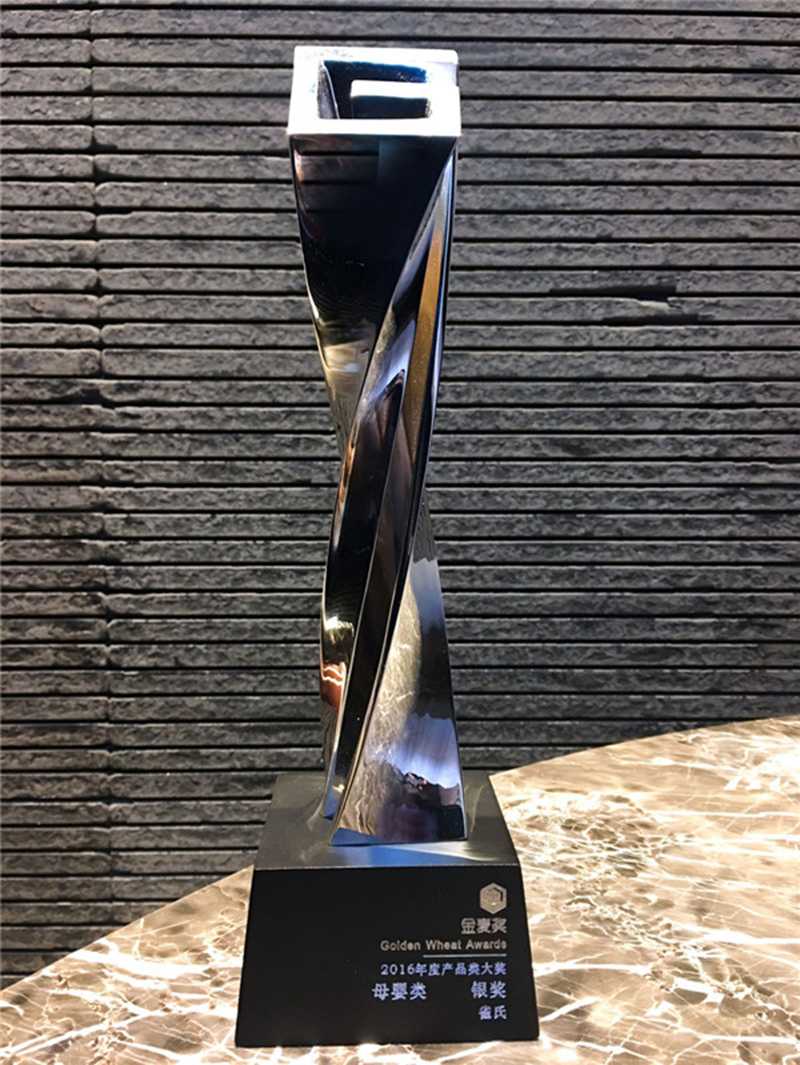 2016 Chiaus hold "Blue Ribbon 2.0: Give Smoke Out For Love " activities, focusing on secondhand smoke environment problems, advocated the society pay attention to the dangers of secondhand smoke on pregnant mothers and children, build healthy smoke-free environment, improve the breath environment for the pregnant mothers and children.
Sincerely thanks the Golden Wheat Awards organizing committee for the affirmation to Chiaus. It not only gathered the annual e-commerce marketing cases and the best projects, but also let the e-commerce entrepreneurs associated, bringing inspiration and motivation to every e-commerce practitioner for their future.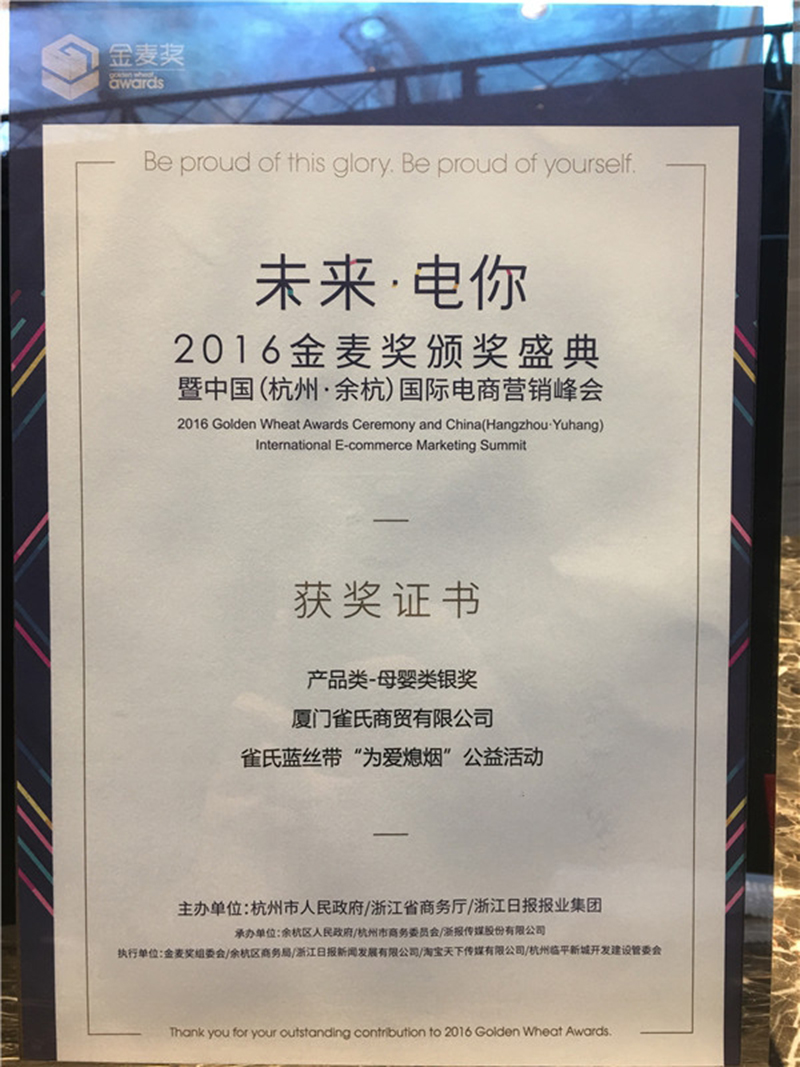 Finally, Chiaus must be grateful to the fans who support and pay attention to this public welfare activity, the attention of fans makes the public welfare more temperature!
In 2017, we will be more attentive, make better products, speak by technology and quality! Chiaus will keep moving on the way of e-commerce and the public welfare!